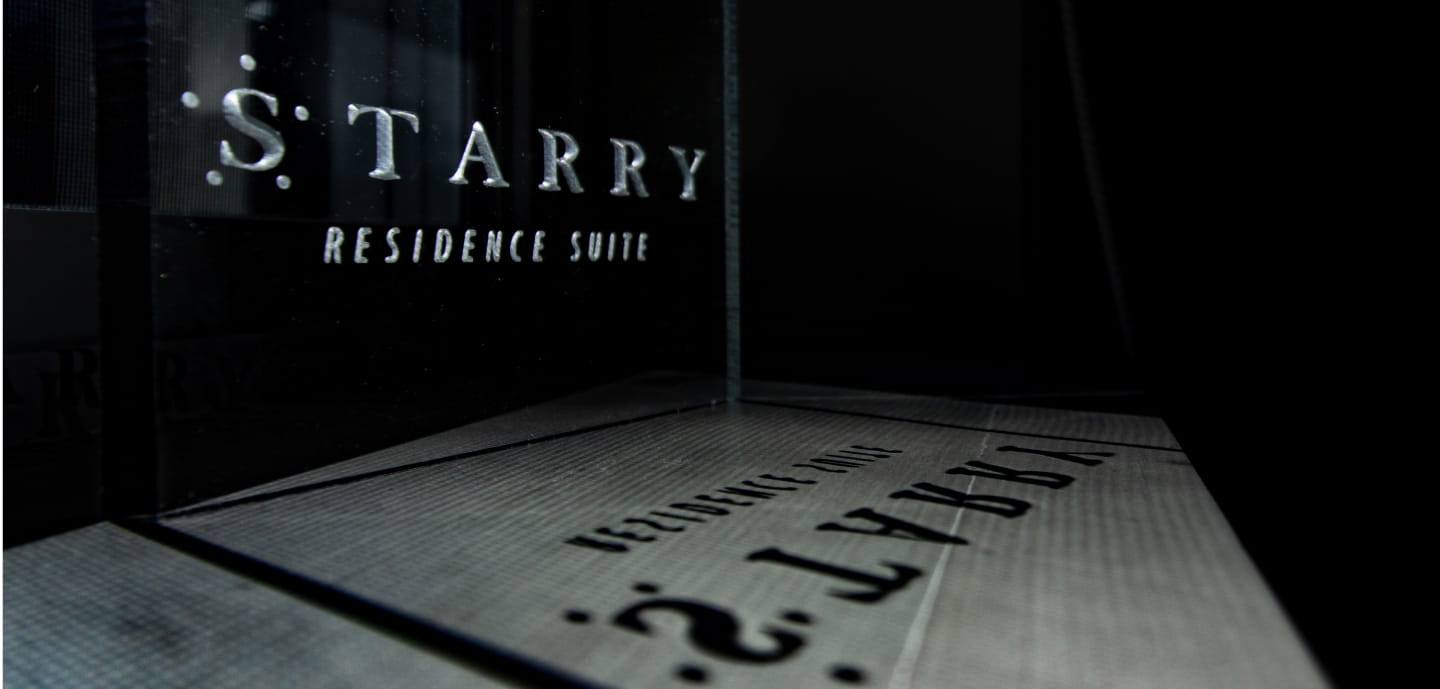 For the customor stays with pets
・We gladly welcome dogs up to 18 pounds, with a two-dog maximum, at some STARRY properties.
・Limited numbers of the rooms are accepted to stay with pets so please ask us before booking
・¥5500 pet fee per pet /per night. If you'd like to take more than two dogs, please ask us.
・Well trained to excrete
・Additional fees may apply in case of damage or need for deep cleaning
・We do not offer any equipments for pets
・When you leave the room, please take the pets as well or let them stay in the cage.
・Pet agreement to be signed at check-in

PRIVACY POLICY
FUJITA RESORT MANAGING.INC (hereinafter referred to as the "Company"), in order to provide its customers with the best possible service, may collect personal information regarding customers and other individuals associated with the customers, including name, address, and phone number (hereinafter referred to as "Personal Information"). The Company is committed to safeguarding the use and management of Personal Information, and have implemented the following initiatives in conducting business. We will establish a system to protect and manage Personal Information, and will comply in accordance with regulations regarding the appropriate collection, use and provision of Personal Information. We will take reasonable measures against risks to Personal Information (unauthorized access to Personal Information, loss, destruction, alteration or leakage of Personal Information, etc.) to ensure the safety and accuracy of Personal Information. We will be cognizant of, and will comply with laws and regulations related to Personal Information. In order to properly protect Personal Information, we will continuously strive to improve and enhance efforts regarding the protection of Personal Information.
Use of Personal Information
The Company will use the Personal Information of customers to provide overall good service in wedding receptions, general banquets, after-parties, restaurant facilities, hotel accommodations, sales and rental of goods, treatment, activities and other products and services of the Company.In addition, the Company may use Personal Information in the following ways. In response to the customer's contact or inquiries regarding the Company's products and services. In order to send documents, products or gifts, etc. To provide information regarding products and services, and campaign information from the Company, its group companies, and business partners. To request for participation in questionnaires. Marketing activities, analyzing market trends, etc.
Disclosure and Provision to Third Party
The Company will not disclose or provide a Customer's personal information to any third party, except for the following cases:
・ If the Customer consents to it;
・ If it is required to be disclosed or provided under legislation;
・ If it is necessary to protect human life, body or property, and it is difficult to obtain the Customer's consent;
・ If it is specifically necessary for the improvement of public health or the promotion of the sound development of children, and it is difficult to obtain the Customer's consent
・ If the Company is required to cooperate with a national government organization, local government or a person commissioned by it to perform business prescribed in legislation, and the performance of such business is likely to be hindered by obtaining the consent of the person concerned; or
・ If it is disclosed or provided to an outsourcee within the necessary limits for providing services to the Customer.
Contact Us
For Disclosure or Correction of Personal Information
In accordance with laws regarding the protection of Personal Information, the Company will respond promptly to requests of disclosure or correction, directly from the customer, in a reasonable, required range.