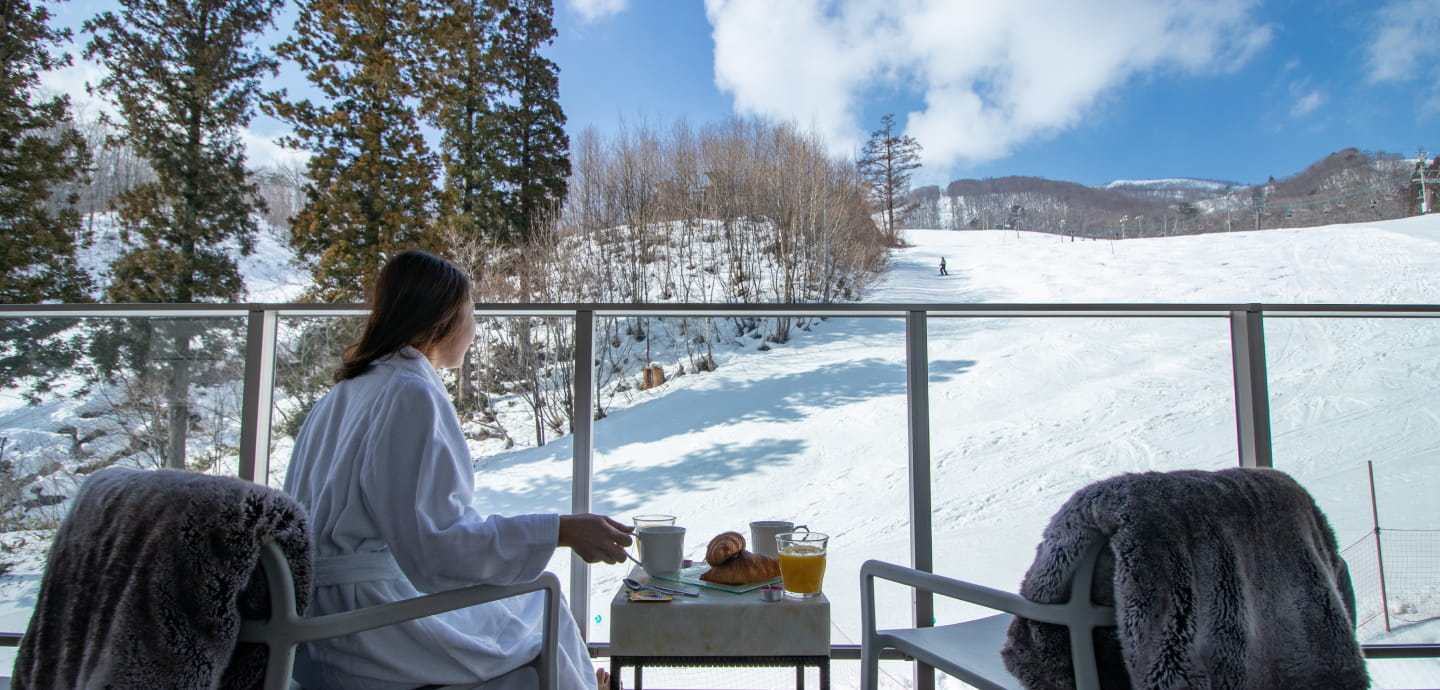 TIMELESS INVESTMENT
There are a few places in the world that allow such an ideal experience containing natural wilderness and outdoor recreation and in a resort that has become internationally known for its mountain living lifestyle, Hakuba Valley is in a league of its own.
Attracting interest from buyers throughout both Asia and the rest of the world, this exceptional community offers an experience quite unlike anywhere else, so it's hardly surprising that purchase activity continues in the Hakuba Valley.
The ski-in, ski-out STARRY RESIDENCE SUITE is conveniently nestled at the main base area of the leading Hakuba Valley ski resort of Happo-One. From the comfort of these apartments, owners and their guests look out to stunning sun exposed views of Happo-one and the towering peaks beyond.
Managed by FUJITA RESORT MANAGING inc, STARRY RESIDENCE SUITE is pioneering effortless Hakuba Valley vacation home ownership. With luxurious resort amenities, carefree property management, and a dedicated onsite vacation rental management program, you'll be able to enjoy the best of Hakuba Valley while STARRY RESIDENCE SUITE do all the work.
You will have peace of mind that comes from investing in Hakuba Valley's premier lifestyle, FUJITA RESORT MANAGING inc's highly desirable location, luxurious new construction and four season rental potential is the opportunity you are looking for. Throw in the fact that FUJITA RESORT MANAGING inc's rental management handles all the details and it's easy to see how you will prosper from a vacation rental in more ways than one.